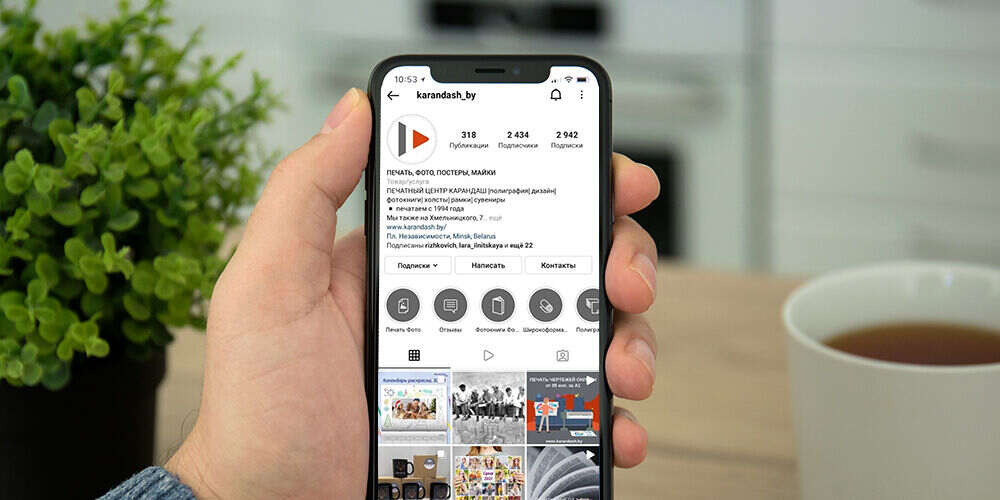 1.
Take a photo or video of any work done at the Pencil printing center.
3. Get a promo code in yandex.direct for a discount of 10 rubles for any next order on the site www.karandash.by
Detailed terms of the promotion:
1. Both in the post and in the story, you need to fulfill both conditions: and mark the account @karandash_by, and use the hashtag#Pencil print. In the post, you need to specify the account in text and mark it on the photo.
2. Photos or videos should be taken qualitatively, in good light conditions, the work should be well and fully visible.
3. The post must be on the wall during the entire period of the promotion, the story - during the day. The account must be open.
4. For the promotion, any work is accepted only 1 time. One person can take part in the promotion only 1 time. Accounts created less than 1 year ago are not accepted for participation.
5. By participating in the promotion, you give permission to use your photo or video in the instagram account @karandash_by (posts, reposts, etc...)
6. The discount promo code will be sent to you within 7 days after publication by personal message.
6. The Printing Center reserves the right to refuse to provide discounts without explaining the reasons, suspend or change the conditions, the validity period of the promotion.
Recommendations:
Shoot in good light conditions, preferably in the daytime. Try to get the work on the photo or video completely.
You can film the unpacking process or review the work done. The video can be accompanied by your comments or with music superimposed.
The gift is best removed together with the recipient of the gift.
Validity period of the promotion: until March 31, 2022.