Photomosaic - service photo processing.
Ready photomosaic – this is a picture from the set of your photo, which looks like a single image, but it should come closer and you will be able to consider each photo individually.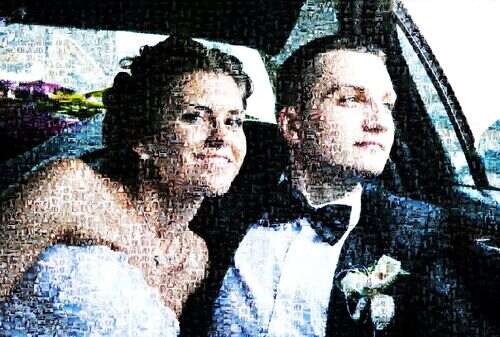 To prepare a photo mosaic
Main photograph, desirable close-up image.
No less than 300 photos for the mosaic, you can use the photos in the phone memory, social networking.
Based on the provided images, the designer will make a montage. A designer - about 30 minutes. In the end, you get a montage in electronic form.
How to use
A montage you can print on canvas, paper or photo paper and it will turn into a unique gift for any occasion and will become an exclusive interior decoration. The recommended size of the finished painting: at least 60x80 cm
Mosaic can be put in the Foundation of wall murals, this photo wall will look very beautiful and unusual.


Ideas
If the main picture to use the logo, the resulting photomosaic is a great corporate gift for any occasion. For the source images in this case, using photos of employees, events, photos products.
As the main picture it is possible to use not only photos, but any beautiful image, and a reproduction of the famous painting.