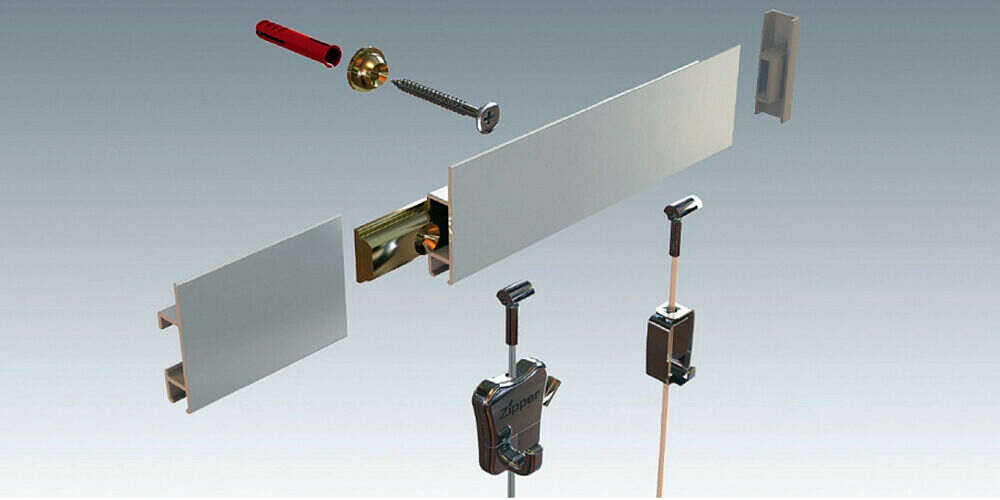 Easy attachment
The system is a metal rail which is mounted on the ceiling. The paintings are hung a set of plastic or metal ropes and special hooks. To install the system, use the instructions.
Due to the composite elements of the system is made individually for the layout of your room. If necessary, have already fixed the system can be supplemented with new cables and hooks.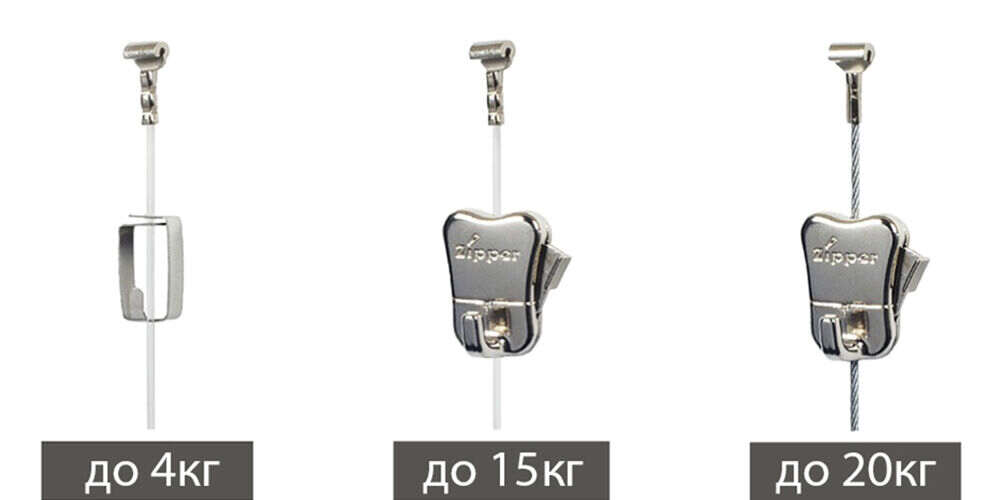 Reliable hooks
Depending on the weight of the work, we offer several options for hooks and cables: plastic and metal cables, lightweight hooks and hooks up to 20kg. It is important to consider the maximum load at 1 p. m. the gallery system is 20kg.
Rail length is practically unlimited, because thanks to a special connector (straight or angled) can be joined multiple racks.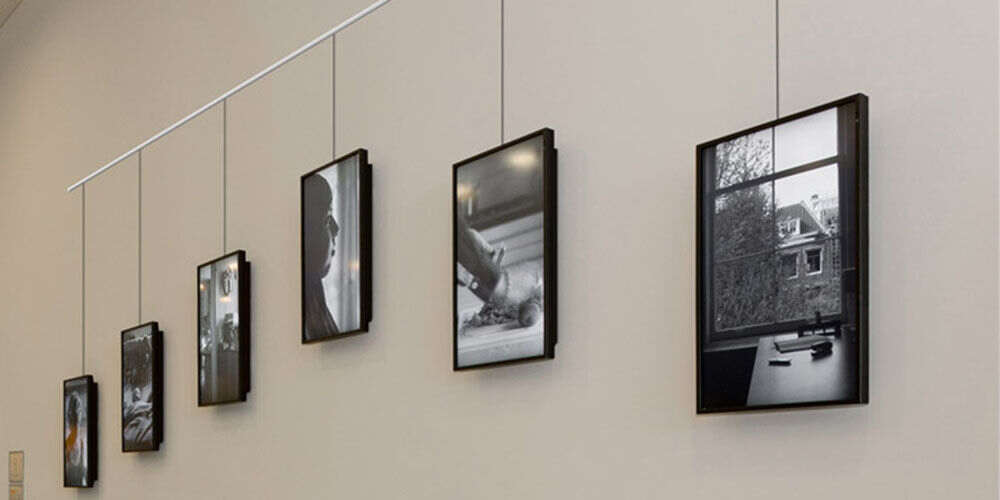 Aesthetic appearance
Gallery system hanging pictures allows you to easily and quickly place a large number of works of art on the wall. Due to the special mounting system you will be able at any moment to move the picture inside your gallery, each time without damaging the wall.
The estimated cost of your gallery system can be calculated independently. It is enough to know the number of pictures, their size and weight, as well as to determine the length of the rail.
| Название/количество | 1 и более |
| --- | --- |
| Вставка декоративной заглушки, шт | 1,90 |
| Вставка лески, 2м | 17,20 |
| Резка рейки (матовое серебро), 2м | 32,50 |
| Резка рейки (серебро), 3м | 49,00 |
| Вставка соединителя прямого, шт. | 5,80 |
| Вставка соединителя углового, шт. | 2,80 |
| Вставка троса пластикового, 2м | 10,90 |
| Вставка шайбы для крепления рейки, шт | 1,90 |
| Установка крепежного элемента, шт. | 9,00 |
| Вставка крючка облегч. (до 4 кг) | 3,90 |
| Вставка крючка Zipper (до 20 кг) | 10,90 |