Printing on satin ribbons
Tapes with individual inscription or corporate logo attract attention and to set the right accents. Now in the field of branding tape is becoming increasingly popular.

The scope of this product limited only by your imagination.
Ribbon with
the couple's names and date
seamlessly complement bonbonniere at a wedding party. Because the ribbon is a versatile and suitable to any kind of gift, be it a jar, a card or a box.
For
master or artisan hand made
ribbon c logo – a real find. In conditions of high competition, it is important to Express yourself, make your name recognizable. To place the master's name or his logo on satin tape – a practical and simple way of branding products.
Ribbons with your child's name, sewn to the garment, to avoid confusion in the kindergarten, school, camp, sports training camp.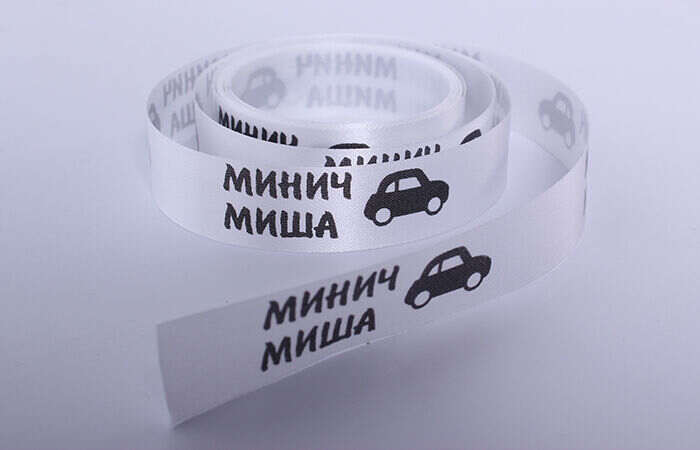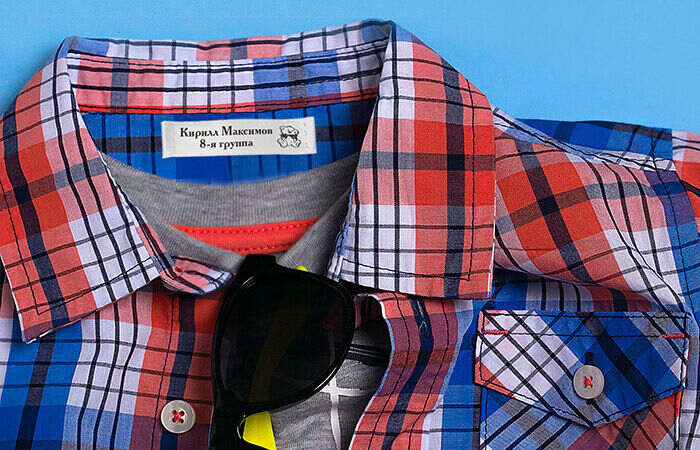 And in the field of packaging of gifts and flowers to the ribbon with Your inscription or logo simply has no equal! Even the mundane and practical gift wrapped with a personalised ribbon will be a pleasant surprise and will long remain in memory. Individual inscription on the ribbon will highlight Your special relationship to a business partner or colleague.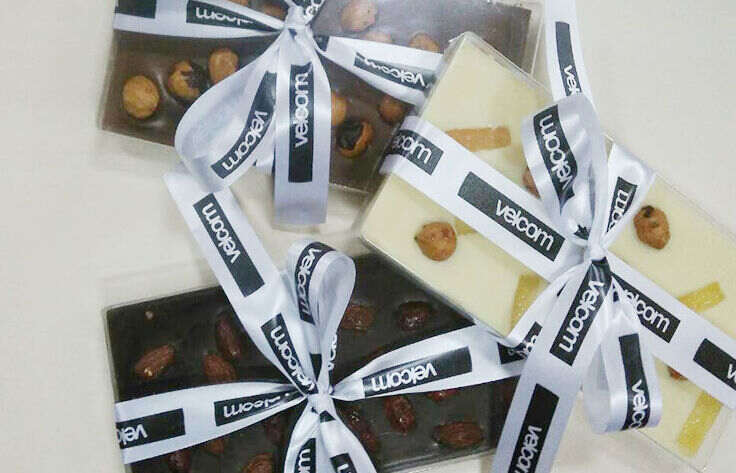 In our printing centre we offer one-color printing of text, logos, simple vector drawings on coloured satin ribbons. Ordering is convenient to place online on the website or send a request by e-mail
3290290@karandash.by
production time – 1 hour!