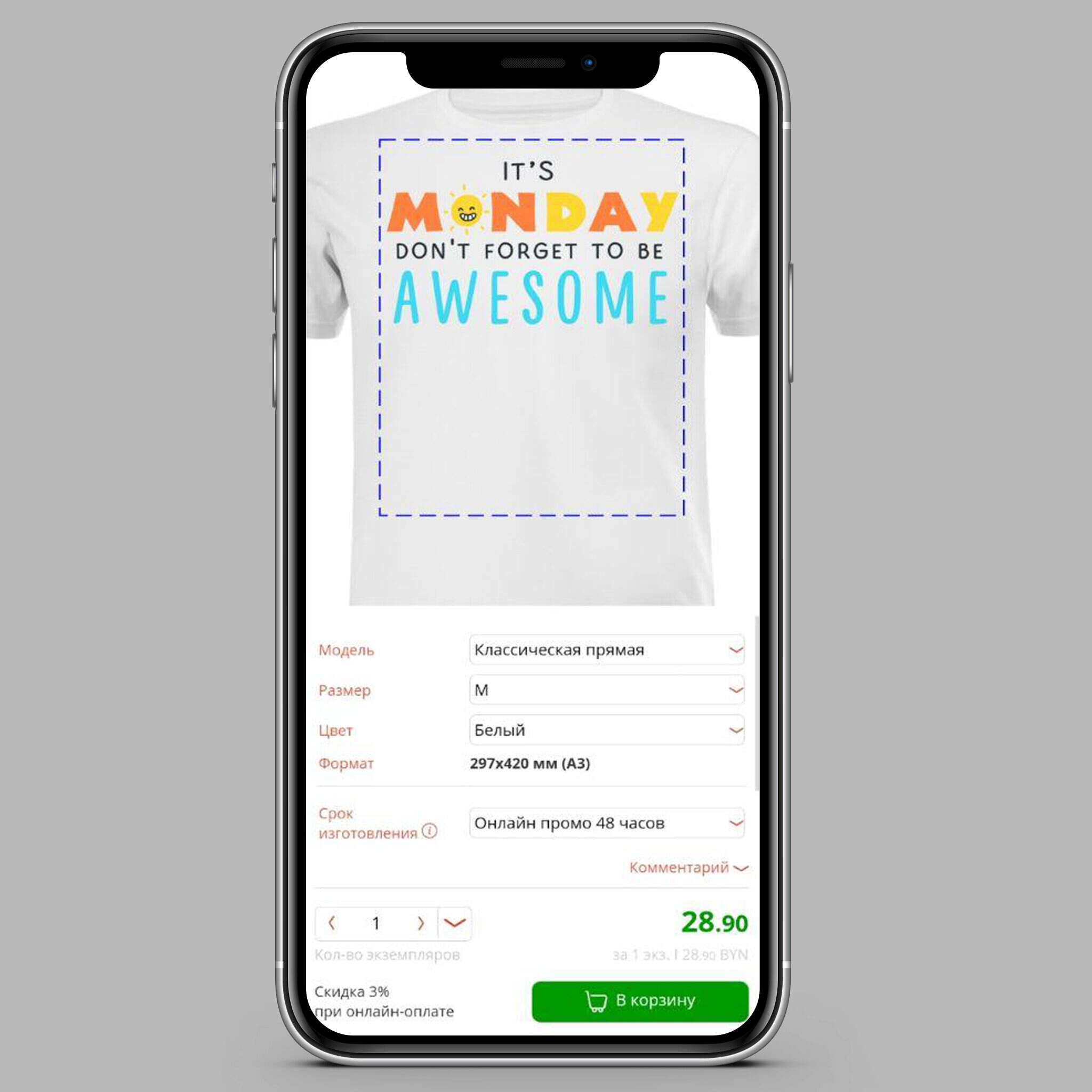 We have developed and launched a new convenient online designer for ordering T-shirts, sweatshirts, hoodies, bags with a print. 
Now you can specify the parameters directly on the online site and place an order from your smartphone, tablet or computer. 
Ordering souvenirs and gifts has become not only convenient, but also profitable - when ordering online, prices are lower. White T-shirt with A4 print-from 19.90 RUB!

The online constructor allows you to:
choose the model, color and size of a T-shirt or sweatshirt;

upload, edit a photo or logo;
make labels, choose fonts, colors, and sizes;
move elements in the print area, change their size.
Also, about 700 ready-made layouts on any topic are available for application.
Printing on T-shirts, T-shirts.
Printing on sweatshirts.
Printing on hoodies, hoodies.
Printing on shopping bags.