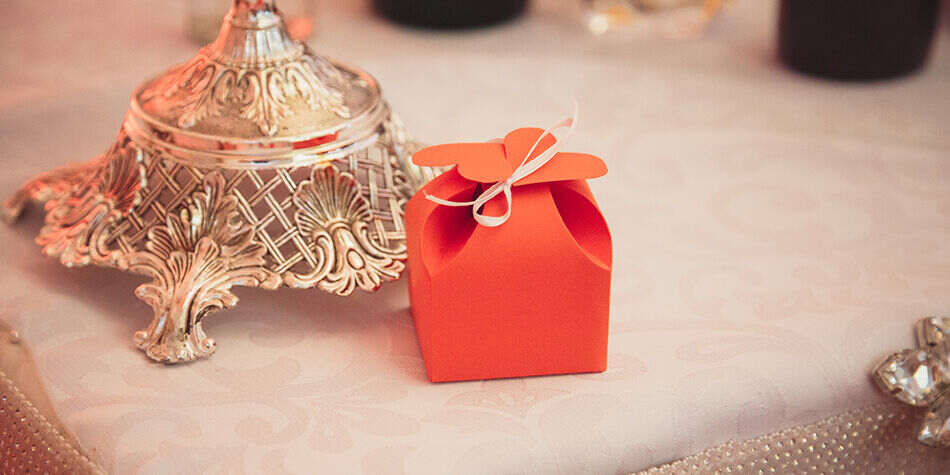 Order bonbonnieres for a wedding
Bonbonnieres for the wedding have become firmly established in the traditions of the holiday, when the newlyweds thank the guests with a small souvenir or a sweet gift for participating in the celebration. A bonbonniere for a birthday, a child, a hero of the day is a great idea to create an unforgettable festive atmosphere.
Here you can buy wedding bonbonniers and gift boxes with your names, wedding date and photos. The most popular size of the bonbonniere is 50x50x50 mm, for the manufacture we use high-quality coated cardboard with a density of 270 g / sq.m.
To order a bonbonniere,
select
the template you like in the catalog of ready-made designs, add a description (your text, circulation, deadlines, etc.) and send the order for printing. You can also send
your layout
for printing. If necessary, our professional designers will develop a unique bonbonniere layout for you.
Prices, discounts, deadlines
| Name/Quantity | 1 | 5 | 10 | 50 |
| --- | --- | --- | --- | --- |
| Bonbonniere without printing, coated cardboard 270 g, 50x50x50 mm | 18,41 | 14,25 | 12,56 | 6,25 |
The production time is from 1 hour (for orders up to 200 rubles). Super-urgent production is possible: check the possibility and cost with the operator by phone +375 17 3 290 290 .
Frequently Asked Questions
Can you print names and other information on the bombonier? We can place any information on the bombonieres: names, date, initials, photos.
We can also design in the style and colors of your holiday.
Do you have ready-made bonbonniere layouts, can you develop a custom-made layout?
In the catalog on the website, you can select a ready-made layout and specify information for it (names, surnames, date). You can also contact our design department and develop a unique bonbonniere layout in your style.