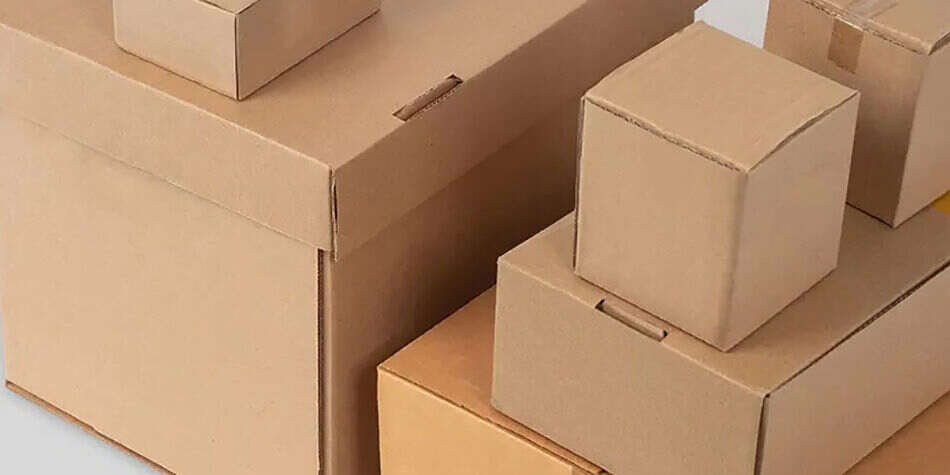 Production of boxes with a lock on an individual order
A cardboard box with a lock is one of the most popular box designs that ensures reliable packaging of your product. The lock (an element that prevents accidental opening of the lid) can be used in the designs of various self-assembled boxes, for example, with a dovetail bottom, with a hinged lid and others.
To order a box with a lock,
select
the template you like in the ready-made catalog add a description (your text, circulation, deadlines, etc.) and send the order for printing. You can also send
your gift box layout
for printing. If necessary, our professional designers will develop a unique box layout for you. We carry out orders for the manufacture of boxes with a lock with a circulation from 1 to 100 pieces in the shortest possible time.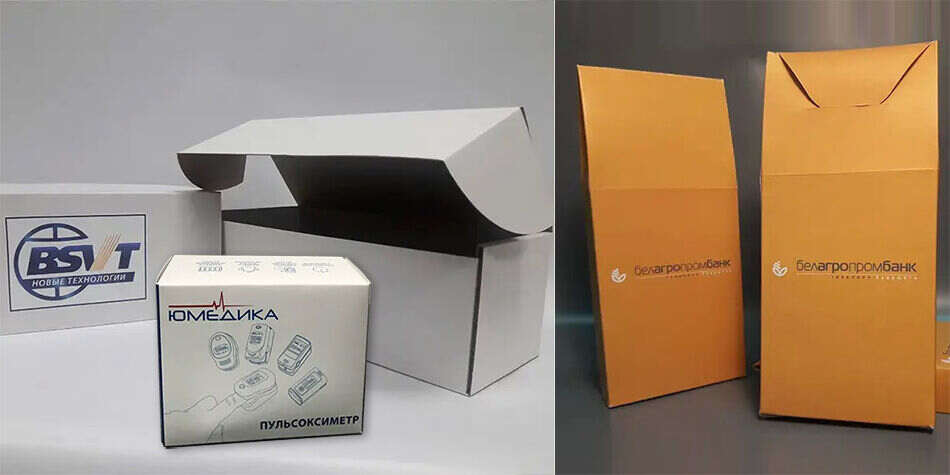 Materials and sizes of boxes with a lock
We manufacture boxes with a lock from high-quality three-layer white and kraft corrugated cardboard T22 and TB22, as well as coated cardboard Ningbo Star C2S with a density of 270 and 350 g/m. You can order cardboard boxes with a bright colorful logo, product name and photo, and other information. Often, customers order boxes made of corrugated cardboard without printing, sticking a sticker on their surface - this option is the most affordable. We produce boxes of various sizes, depending on the shape (aspect ratio), the maximum dimensions can be up to 350x350x320 mm or 400x400x50 mm.
Prices, discounts, deadlines
| Name/Quantity | 1 | 5 | 10 | 50 |
| --- | --- | --- | --- | --- |
| Box with lock 150x150x150 mm, without printing, corrugated cardboard | 21,8 | 9,83 | 9,02 | 5,87 |
| Box with lock 350x350x320 mm, without printing, corrugated cardboard | 29,44 | 24,53 | 19,41 | 17,55 |
| Box with lock 400x400x50 mm, without printing, corrugated cardboard | 29,9 | 12,59 | 12,59 | 8,39 |
Other sizes are possible, printing on the box.
The production time is from 1 hour (for orders up to 200 rubles). Super-urgent production is possible: check the possibility and cost with the operator by phone +375 17 3 290 290 .
Frequently Asked Questions
Can you make a box with a lock made of white cardboard?
Yes, we can produce both boxes with and without printing - from white cardboard, brown cardboard.
I need a box with a non-standard lock, can you develop a layout?
Yes, we produce boxes of various types: with a lock, with a separate lid, without a lid, with handles, etc. We develop a layout for your requirements.