Form
Our professional equipment for
shape cutting
allows to produce growth figures of almost any shape. High-precision cutting complex contours allows to embody the most creative design ideas.
Dimensions
The maximum size of growth figures that we produce, are 1000х2000 mm. Large sizes are required: design should be easy to transport, easy to install and operate. In addition, if a life-size figure set on the street, she should have least windage.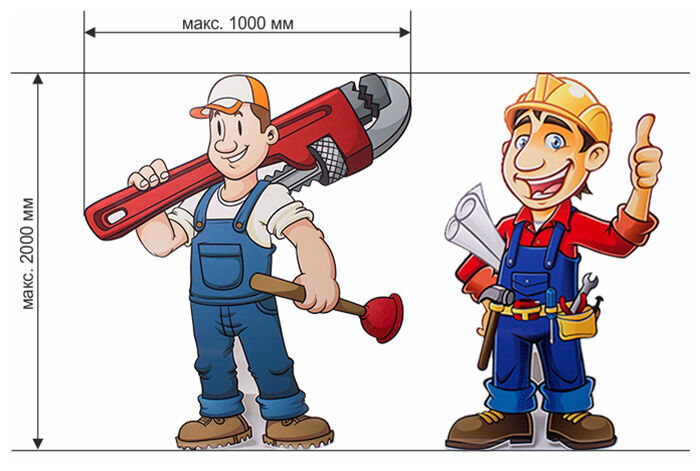 Materials
Image
Full color printing on white self-adhesive matte or glossy film. High quality ecosolvent ink provide image stability to adverse external influences - we produce life-size puppets that can be used both indoors and outside.
Basis
Printed image glued on the plastic with a thickness of 4 mm. properties of the material provide the necessary strength of the whole structure with minimum weight. Additional rigidity is given to the stand of plastic with the back side.