PREMIUM URGENTLY

Premium photo
From 1,95 RUB





STANDARD URGENTLY

Standard photo printer
From 1.10 RUB

STANDARD 24

Standard photo printer
0.70 RUB








FIGURE 48 SUITE

Laser photo printer
From 0.14 RUB 1

FIGURE 48

Laser photo printer
Ranging from 0.09 RUB 2





1 only when you order online photos 10x15 from 96sht, a multiple of 8 PCs – 0,17 RUB from 288 – 0,14 RUB
2 only when ordering online photo 10x15 from 96sht, a multiple of 8 PCs – 0.12 RUB from 288 to 0.09 RUB
PREMIUM URGENT: 1-3 hours
STANDARD URGENT: 1-3 hours
STANDARD 24: 24 hours
DELUXE FIGURE 48: 48 hours

FIGURE 48: 48 hours
Free shipping to over 150 outlets across the country, free shipping on orders of 20 rubles.
When ordering,
print photos, note the possible cropping! Photos when you print will look like on the screen in the editor. Images are sent to print automatically, not visible by the operator
Print photos of any size. Photo printing can be done online from the comfort of home. To order prints of your photos is very simple - download files from the smartphone, computer, social networks and send your order.
The points of delivery in all major cities of Belarus, shipping nationwide. Where ever you are: Minsk, Brest or any other settlement - we will deliver you a photo!
High quality print ensures professional equipment and original consumables. We carry out printing of photos as quickly as possible. If you come to the pavilions of - print directly in front of You.
Retouching, photo montage, color correction,
photo and other photo services promptly and professionally done by our
design Studio
.
---
Choose and personalize a ready-made design layouts in the directory
Premium photo Cards in a beautiful box. Designed for easy storage and personal signatures. You can hang out in the form of a garland, decorate photoscene, decorate your workspace or home wall. Upload your photos from Instagram, social networks or mobile phone.
Photo collage in the interior. Use your photos to create photo collages, photo wall, fine art photographs on canvas in the interior. Just add your photo in ready-made design layouts in our directory, change the labels and order online editor. Create your own art space to impress friends and family.
Photo in frame

Popular colors fillet and Mat online.
In the workshop more than 500 species of baguette.
Photo on canvas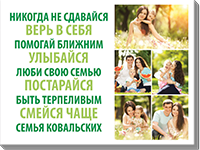 Glossy or matte canvas.
Standard or gallery stretcher
Photo paper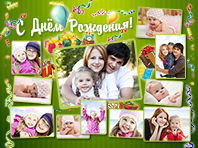 The best solution for any occasion.
Different types of paper for printing
Hand drawing artist photo.
To get a unique present painting on the basis of your photos, order prints on canvas and applying brush strokes by the artist.
Shipping
in Minsk, mailed to the Republic of Belarus or anywhere in the world.
Free points of delivery in all major cities of Belarus.