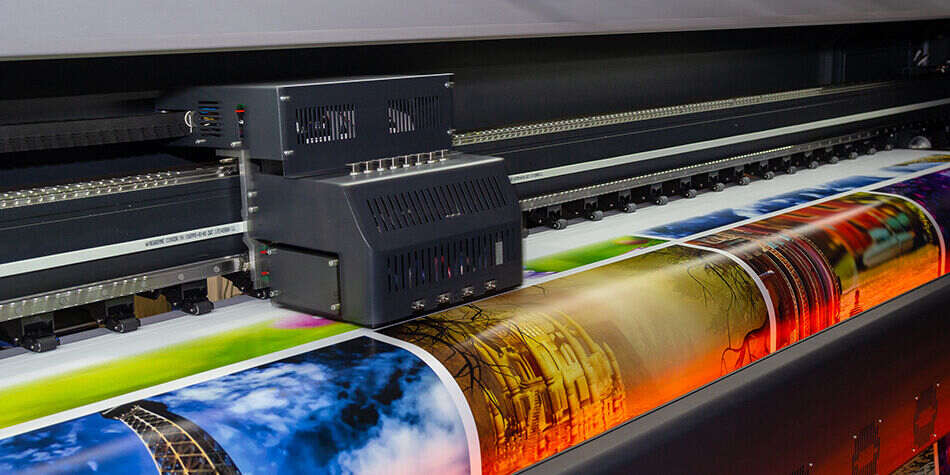 Outdoor large format printing
Large–format color printing is a full-color large-format printing with liquid ink. Such printing is performed on films and other rolled materials. The eco-solvent inks used are made on the basis of solvents, while they do not contain harmful compounds in their composition. Therefore, eco-solvent printing is absolutely safe, and can be used for both interior and outdoor work. The solvent in the paint composition affects the top layer of the material. The paint is reliably absorbed into the material, a printout is obtained that is resistant to moisture and external influences.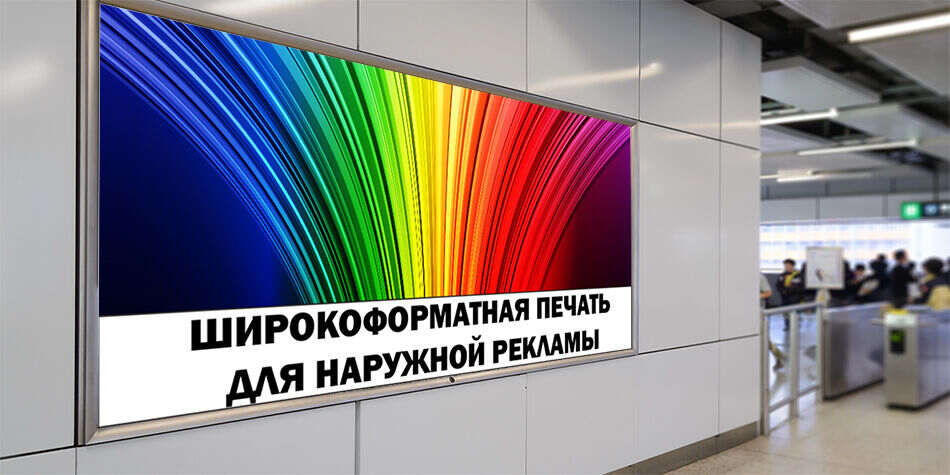 Various materials - excellent print quality
Eco-friendly and resistant eco-solvent printing is used both for printing outdoor advertising and for interior decoration. Such printing allows the use of various materials:
- Vinyl self-adhesive film (matte, glossy, transparent) - for the design of various structures, shop windows, signage, used in interior and outdoor advertising
- Banner fabric - for making stretch marks, banners, posters, banners both for the street and indoors
- Canvas - ideal for printing photos and reproductions of paintings
- Photo paper (for printing out photographic quality of large sizes, perfectly reproduces colors)
- Construction mesh, backlite, paper for photo wallpapers, posters and other materials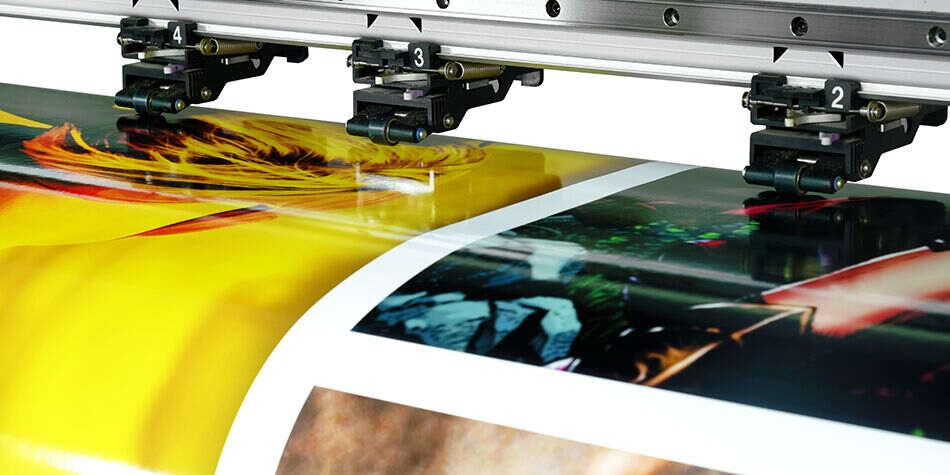 Equipment and printing capabilities
We print on self-adhesive films on large-format printers from leading manufacturers Roland, Mutoh, Epson. Highly qualified staff, the use of high-quality consumables ensure excellent printing quality both urgently and on order. The maximum print width is 1580 mm, the resolution is 1440x1440 dpi, the drop size is 3.5 pl. Printing on self-adhesive film layouts of small sizes -
stickers, stickers
- is successfully performed on professional laser printers.
Prices, discounts, deadlines
| Name/Quantity | 1 | 5 | 50 | 100 |
| --- | --- | --- | --- | --- |
| 420x594 mm (A2) | 11,38 | 10,42 | 9,68 | 8,35 |
| 594x841 mm (A1) | 22,78 | 18,75 | 16,73 | 17,26 |
| 841x1189 mm (A0) | 45,62 | 34,91 | 33,8 | 30,02 |
Printing from a layout prepared in accordance with the Layout Preparation Rules.
Other sizes and materials are possible. Call: +375 17 3 290 290 .
The production time is 24 hours (for orders up to 200 rubles). Super-urgent production is possible: check the possibility and cost with the operator by phone +375 17 3 290 290 .
The full system of prices and discounts is presented in our price list. Calculate the price of printing on film for your layout.