The best electronic presentation
The vast majority of people perceive the information by sight. Electronic presentation available helps to bring the listener a variety of data, combining them into a single visual row. Request a presentation in our design Studio!
Will select the themes, backgrounds for presentation
The presentation may be created using standard or custom-designed themes, templates presentations. The layout is provided to the Customer in a pdf file. We will select the background for your business presentation, clip art, fonts, photos, perform
the rendering of graphical elements,
photo montage presentations, presentations for children.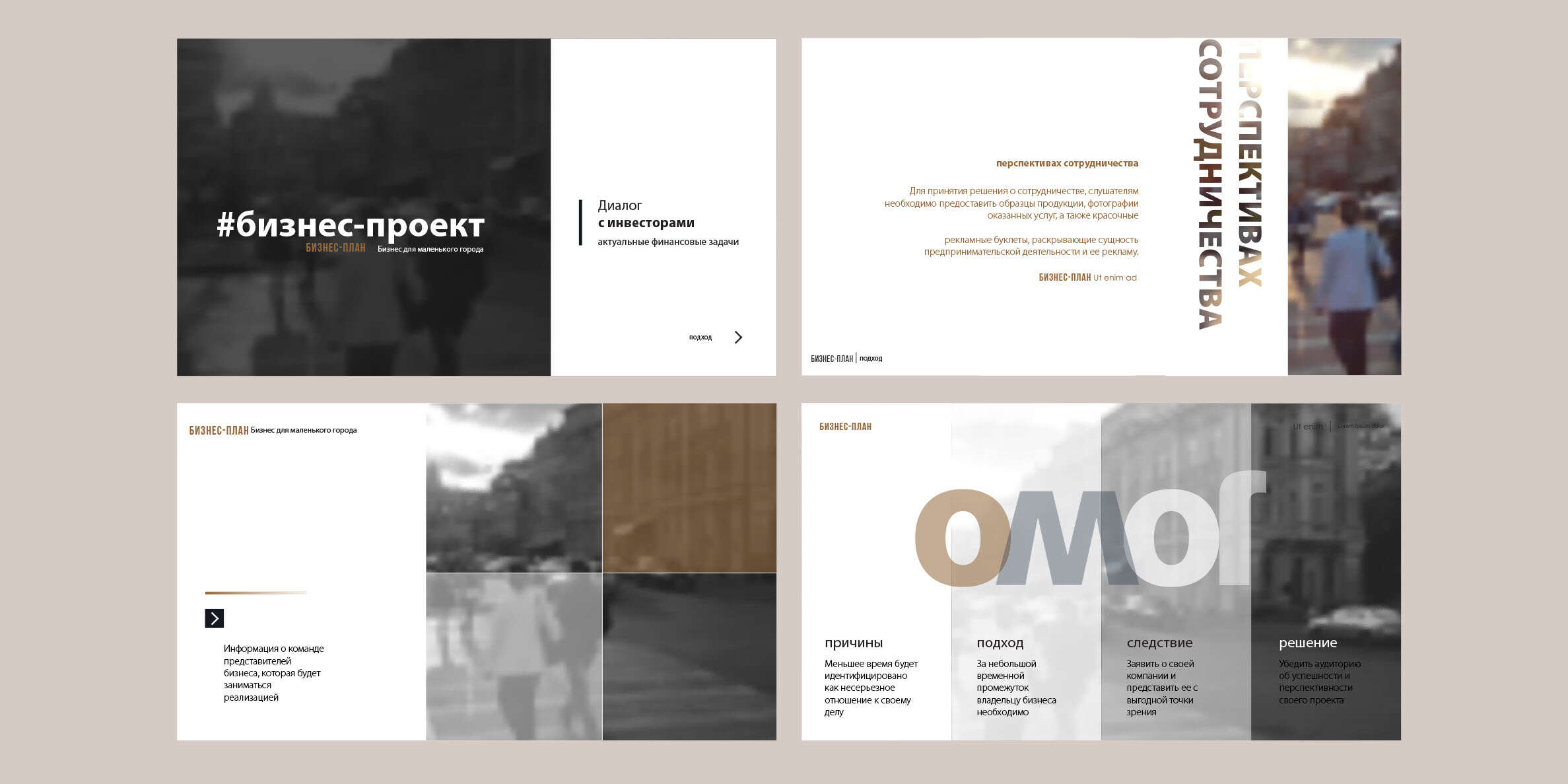 Prepare source data
To work effectively with a designer prepare the texts for each slide in the presentation and find certain images. Consider the sequence of presenting information, choose background and pattern style.
Additional features in the presentation
We can print your presentation, prepare other handouts for the participants of the seminar or conference: brochures, flyers, catalogs, folders, badges, badges, pens, flash drives with logo, etc.
Prepare a slide show from your photos (for example, greetings of the Director or colleagues).
Payment of design services will depend on the time that the designer spends on your order. For maximum efficiency prepare source data:
examples of design you want to
images and text for use in the layout
Make an appointment with the designer by phone.+375 17 3 290 290 or send the file with the description of the order.