The medals, commemorative badges are the pride of the owner. Placing these items in a beautiful frame, You thereby preserve the memory and history of the family to children, grandchildren and great-grandchildren.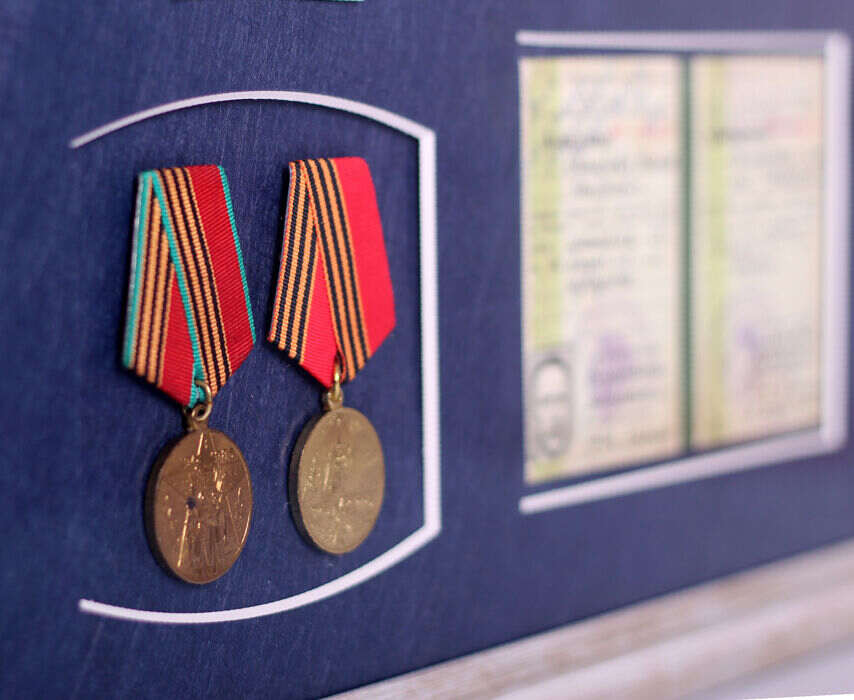 In our design Studio and baguette you will be able
to order the frame according to individual sizes for medals
and other commemorative items. An important condition in the design is harmonious placement and reliable securing by its own orders and medals. This is the most difficult but also most interesting work. Often when making a frame awards also put award certificates, historical photos and a signature.
Design features and materials:
Since this design is intended to preserve important relics, for such purposes, use the best materials
Special background cardboard of different colors and textures
Museum glass for maximum transparency and protect against sunlight
Wooden baguette from the best Italian producers
Each design is made in a single copy, so we recommend You to plan the composition, select just those items that you want to draw, and to take some photos of the place where the frame will hang. This will not only simplify the process of selecting materials, but realize with our designers your idea.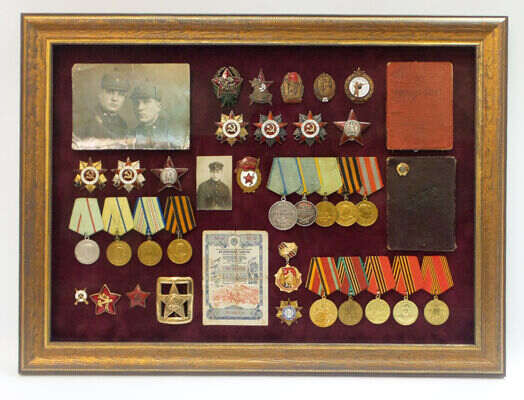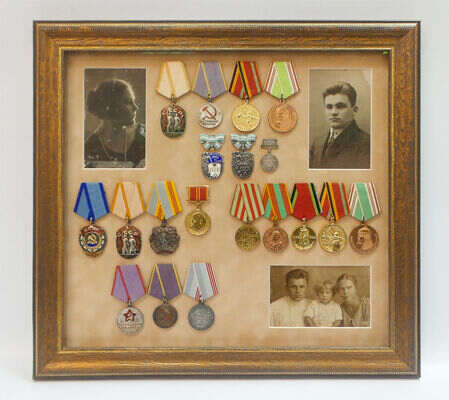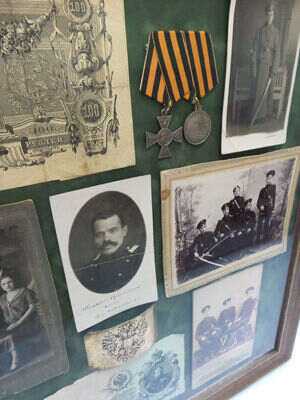 Our advantages:
The design of bulk items of any complexity
More than 150 types of mouldings available and 2000 species under the order
Up to 100 shades of passe-partout
Delivery at a convenient time for you
Urgent production 3D frame - 3 days
Come join us anytime, and our experts will help you in the selection of materials for processing.
For preliminary consultation, please call: +375 (17) 3 290 290