Notebooks, notebook, sketchbook Lilac classics
Design #04332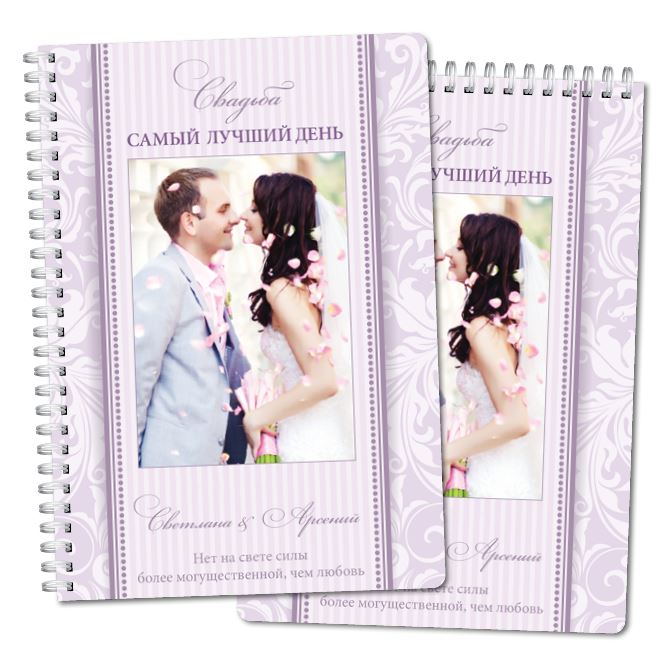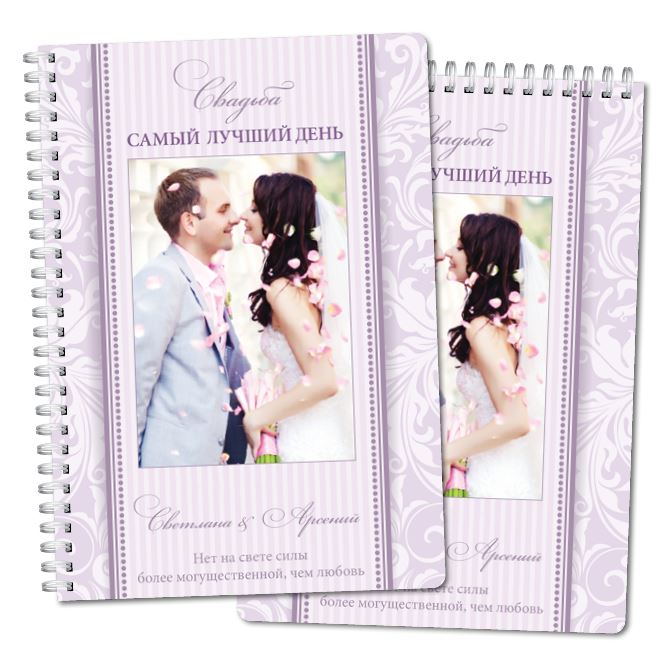 Select order settings in the editor Automatic order without operator call
Urgent printing and operator consultation 3% discount
for online payment
Prices are for printing from the ready-made layout. The shipping cost is not included, delivery is possible all over Belarus
The design is easy to change text, photos, pictures. It is convenient to edit and visualize their ideas.
The number of sheets in the Notepad: 50 sheets.
When ordering in the online editor:
Production time: 24 hours (for orders up to 200 RUB.)

You can order from your smartphone, with full functionality accessible from the computer
Designer paper, other materials and sizes, seal in white, change the thickness of the Notepad, editing services and design when ordering available in the pavilion.
The orientation of the binding
the Cover is wide
Binding is performed on the wide side of the document
Binding on the narrow side
prints will be made on the narrow side of the document
Paper for int. sheets
the Leaves in a cage
is the Most popular and practical option.
White sheets
is a Great solution for those who like to draw.
Printing back cover
Print back cover
check the box if the back cover need to print the image. Otherwise the back cover will be without printing (white thick paper).
Lamination
Laminating
Coating a transparent film. Protects from external influences and gives a presentable appearance.
Type of lamination
Glossy
Emphasizes the saturation and brightness of the printed image.
Matt
does Not glare and gives a respectable appearance to the finished product.